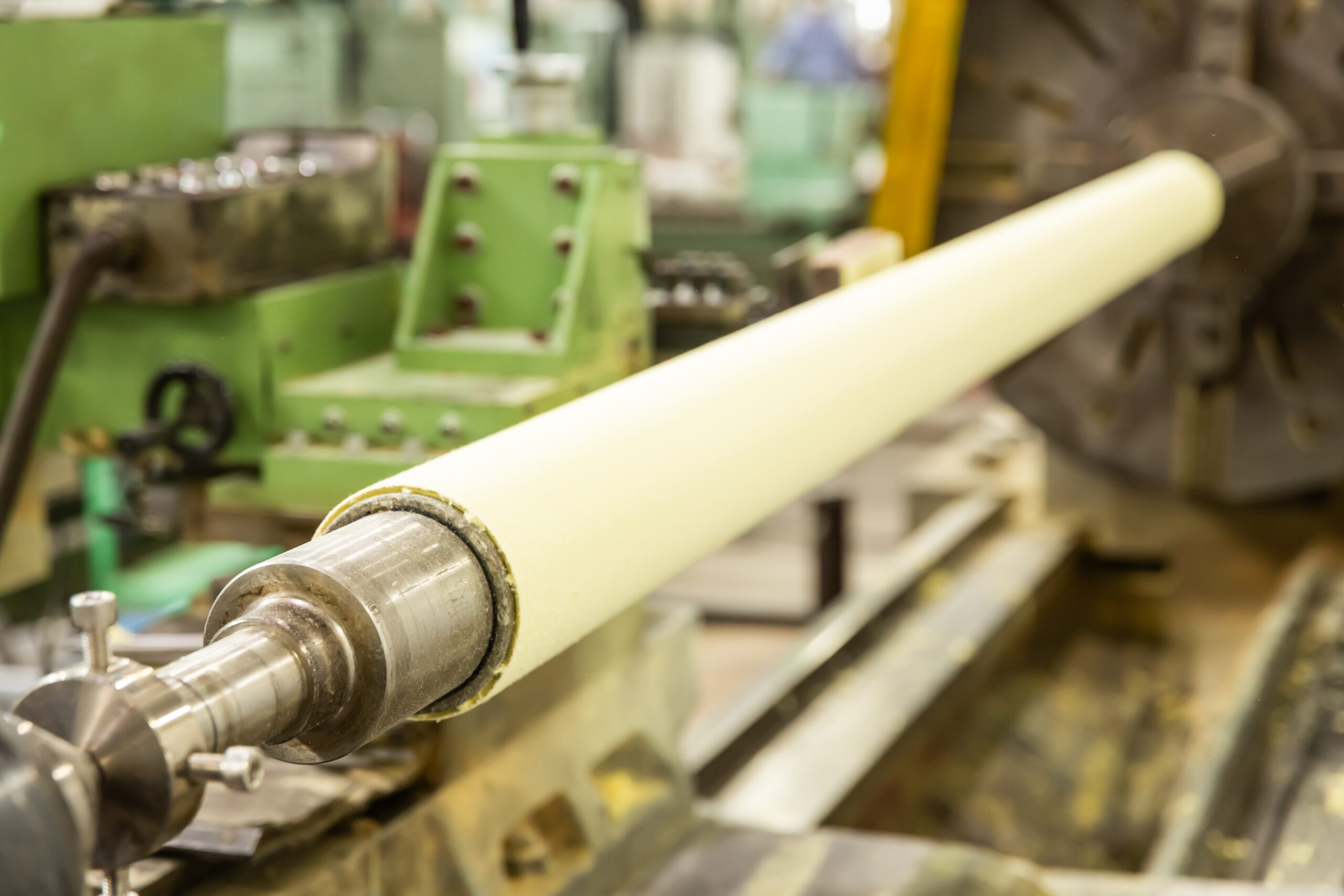 BIWAKO-ROLL
BIWAKO-ROLL is a nonwoven roll made by compressed and spirally wrapped with high functional nonwoven fabrics.
FEATURES
Heat Resistance ・ Wear Resistance


Material
Application
Temperature
range

Abration property※


(cm3/1000回)
PBO sic
Heat and wear
resistance
Up to
400℃
0.14
Para-aramid
Heat and wear
resistance
Up to
250℃
0.12
Meta-aramid
Heat and wear
resistance
Up to
250℃
0.67

※Abration property measurements were recorded using Acron wear tests.


High Heat Resistance
Replaceable with asbestos rolls
High Wear Resistance
Improving wear resistance for guide rolls
High Coefficient of Friction
No slippage for CPC rolls and other rolls
APPLICATIONS
Heat Resistance Applications
Furnace rolls for APL(Annealing Pickling Line). Replaceable with asbestos rolls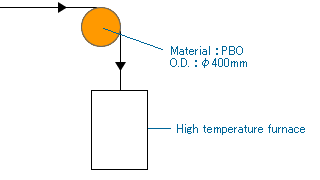 Support rolls for the top rolls at entrance side of BAL(Bright Annealing Line)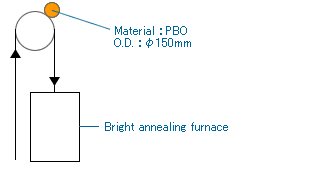 Guide rolls are set at the entrance side of bright annealing furnace.
These rolls are difficult to change as the temperature of the surrounding atmosphere is high and they are set at a high place, so our high temperature, high wear resistant rolls are used.
Support rolls holding steel plates to avoid flipping in pre-heating equipment

Catenary support rolls at entrance side of CAL(Continuous Annealing Line)

Support rolls in cooling area in CAL(Continuous Annealing Line)

Wear Resistance Applications
Tail catching rolls in hot strip finishing mill
CPC rolls. Replaceable with steel rolls
Guide rolls and support rolls in heat treat furnace
Roll applications
Contact us for more information, or to discuss the specific requirements of your application.