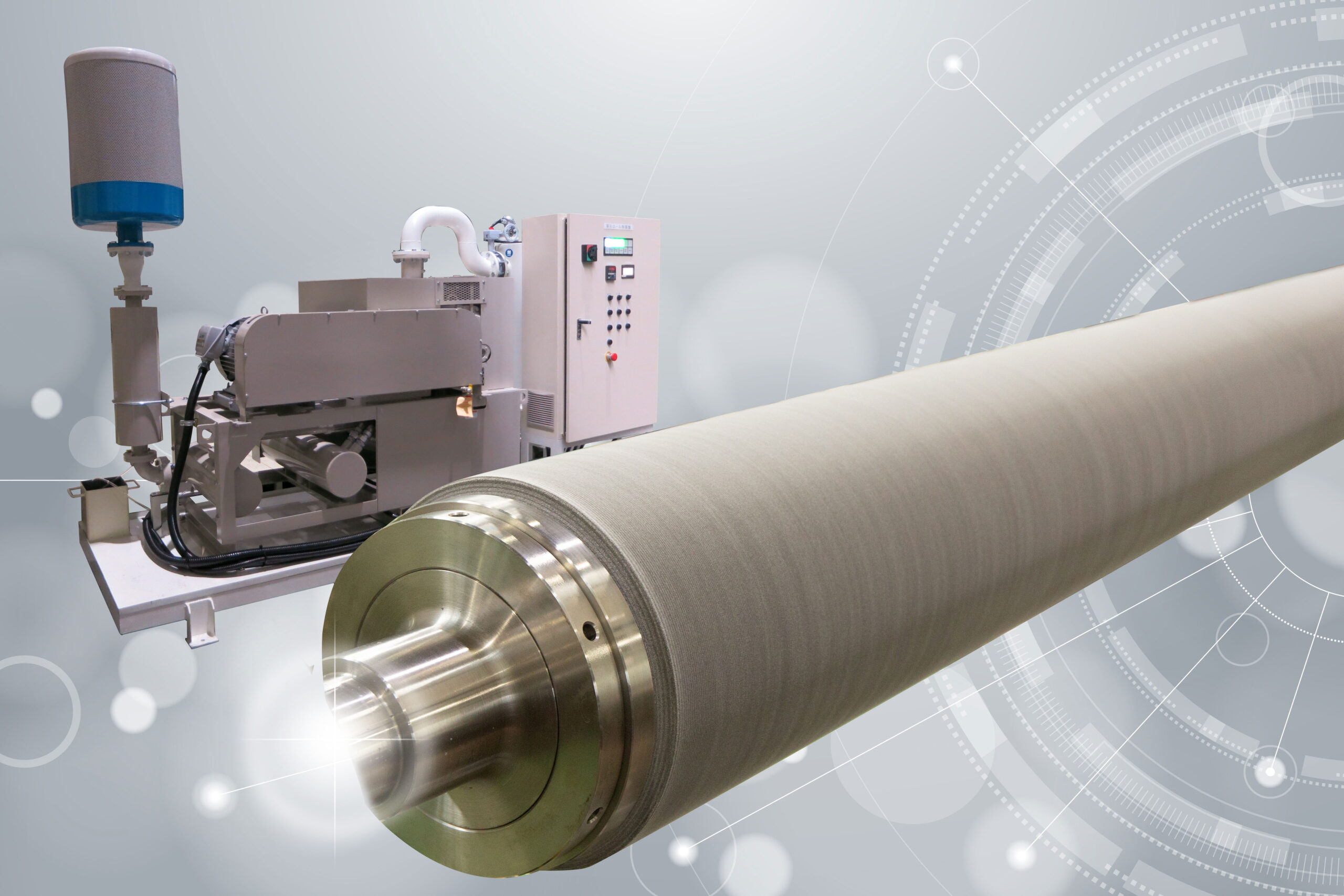 VACUUM ROLL・VACUUM EQUIPMENT
Vacuum roll is a nonwoven roll reinforced sucking and washing oil, water and other solutions by combination with a vacuum equipment.

FEATURES
Speed-Up Production Line
Capillary phenomenon effected by nonwoven fabric and reinforced suction by a vacuum equipment enable to decrease quantity of excess oil and speed up the production line.
Improving Cleaning Power
By drastically decreasing excess oil, quantity of washing oil can be increased to improve cleaning power furthermore.
Adjustable Quantity of Excess Oil on the plate
Controlling the vacuum equipment by the inverter enable to adjust vacuuming power, and control quantity of excess oil on the plate.
APPLICATIONS
General
Steel and Non-Ferrous Metal Industries
Wringer rolls for ECL(Electrolytic Cleaning Line)and CAL(Continuous Annealing Line).
Oil cut rolls for leveler and re-coiler
Automotive Industries(Car body production line)
Wringer rolls in washing machine on the press line

TOHO Vacuum Roll System Unit for Automotive Industries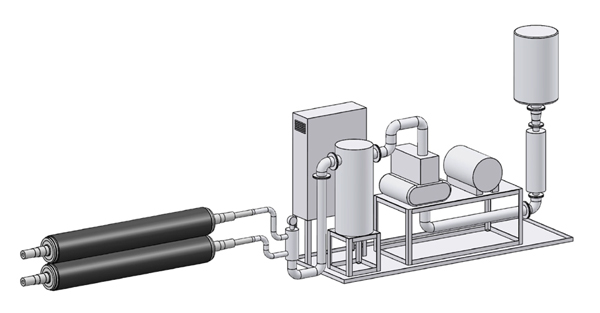 TOHO Vacuum Roll System Unit in the Washing Machine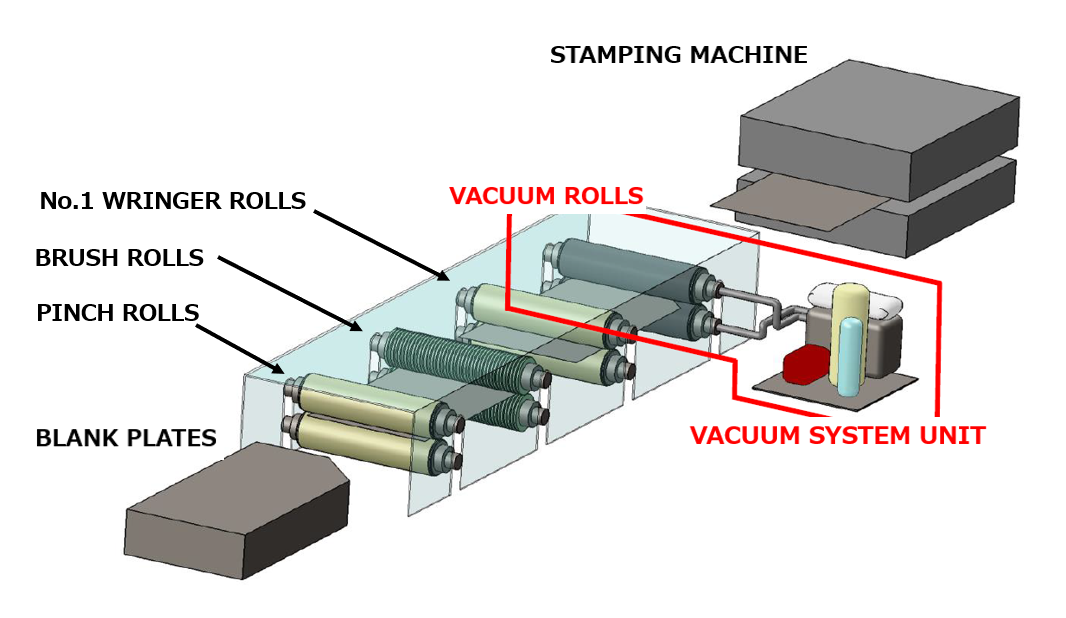 TOHO Vacuum Roll System Unit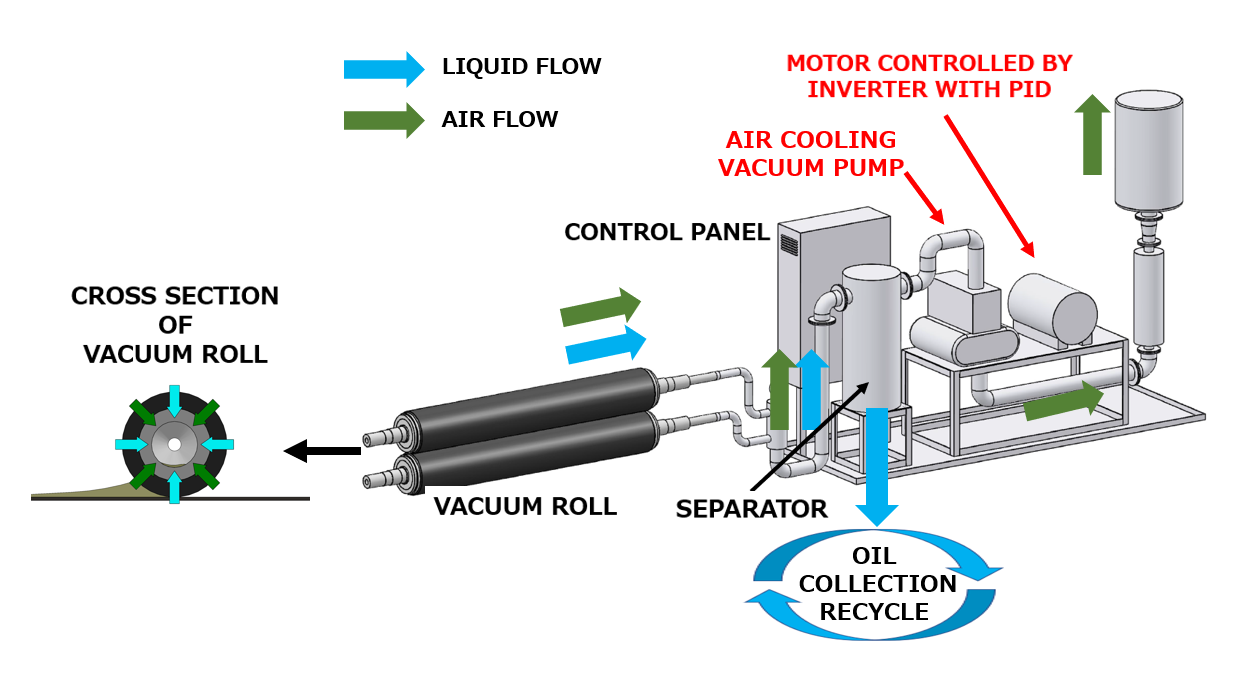 By select and set oil film thickness desired,
the OIL FILM THICKNESS is formed on the blank plate with following flow
(JAPAN PATENT NO.6340603)
TOHO Vacuum Roll System Unit adopts AIR COOLING VACUUM PUMP
NO water, chiller, plumbing pipes
NO those related operating and maintenance works
Conventional Vacuum Roll System Unit
TOHO Vacuum Roll System Unit
Improving
Increasing
Productivity

Simple & Easy Operation
Speeding up production
Decreasing defective ratio
Decreasing manpower
Saving oil, water and electricity


Reducing
Operation
Maintenance
Works


TOHO Vacuum Roll System Unit contributes significant reduction of CO₂ emissions